About City
The silicon valley of India, Bengaluru formerly Bangalore is well known for its gardens and parks. The city is located 3.113 feet above sea level and attributes to its moderate climatic conditions. The city was once called Pensioner's Paradise but now it is the silicon valley of India. It is the 3rd most populous city and has a number of expats from across the globe. The cuty is well recognized for research and educational institutes. Bengaluru experiences dry tropicall savannah climate and the rains are frequent. The weather can become extreme. The monsoon begins in July and continues till September.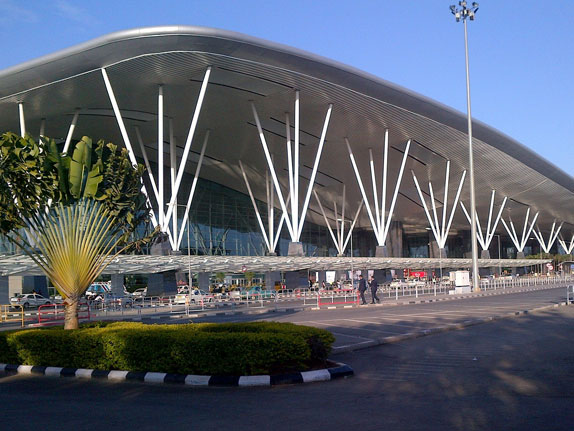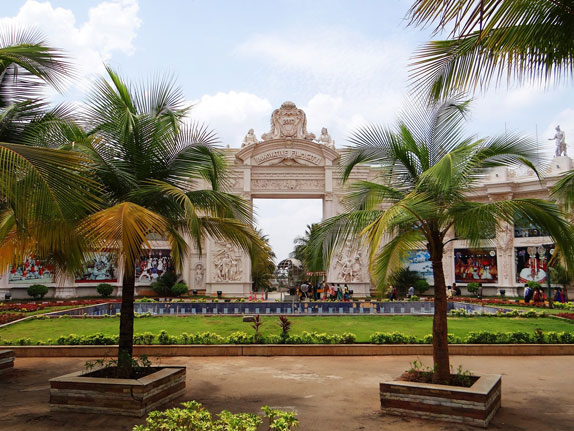 Tourist Spots
The city has many tourist attractions including the historical sites. The Vidhan Soudha the state secretariat, Cubbon Park, the Government Museum, Visvesvaraya Technological and Industrial Museum, Lal Bagh Botanical Gardens, Tipu Sultan fort and Palace, Nandi Hills, Gavi Gangadhareswara Cave Temple, Venkataramanaswamy temple, Someshwara Temple and Ulsoor Lake. The ISKON temple complex is not to be missed. The magnificent Bangalore Palace is surrounded by exotic gardens and is owned by the Mysore Royal family. Bannerghatta National Pak is home to exquisite fauna, tourist can enjoy Safari ride in the park. Nandi Hills is a hill situation located close to Bangalore and is ideal for trekking. HAL Areospace Museum has the finest display of Indian Aviation Industry.
Things to buy
Cauvery Handicrafts Emporium is the right place to pick some mementos. The M G Road is a popular destination for street market where you find clothes, sandalwood, brass items, rosewood, etc. Commercial street is lined with shops that sell decors, spices, jewellery, clothes, etc. The chickpet market has collection of sarees in different print, pattern and colours. Avenue street is for bookworms. You can get a collection of genre and languages at the street side bookstall. Malleswaram market is the devotees delight, where you can buy fresh flowers for puja. Electronic market at SP Road houses electronic shops for mobile accessories, gadget, etc. Gandhi Bazzar is popular for condiments. V R Mall is a popular mall in Bangalore.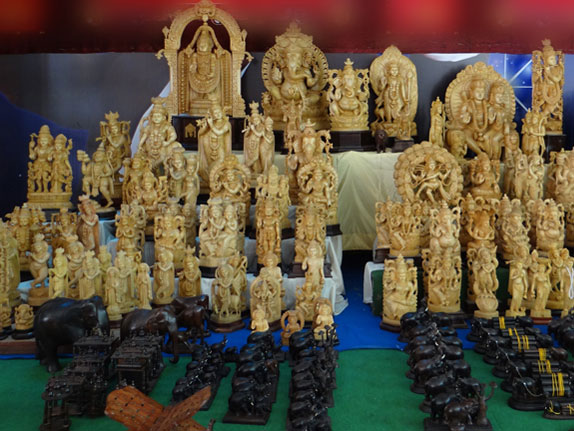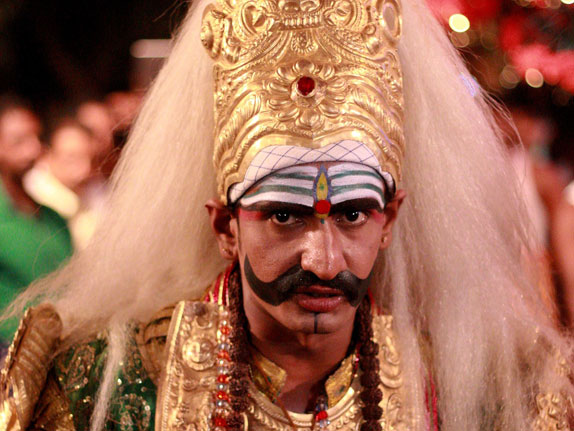 Local Events
Bengaluru is a melting pot of culture and offers unique activities. The events are spread across the city connected by metro to make your travel hassle free. These events never fail to surprise you. Lal Bagh flower show is held during Independence day and Republic day. Bangalore Air Show is binannual event conducted by Aero India at Yelahanka Air Force station. Bangalore literature festival is celebrated to attract renowned bibliophiles and writers. Wine tour in Anand Nagar is a lifetime experience for wine lovers. Guests sample upto 6 varieties of wine of Indian and French origin. Kitsch Mandi is an art festival for pioneering designers, musicians and visual artists from India. The artefacts are made of recycled materials. Russell Market walk comes with a rustic charm as the market contains variety of fruits, vegetables and flowers. Johnson's Market is for food lovers and is reasonable street food. Horse ride safari is an enthralling experience in the villages of Jakkur.