Our patients testimonials
Patients speak on our quality services and treatment packages. We maintain highest quality standards for international patients. Our patient testimonials are proof to our flawless services in patient care. Featured below are some testimonials from our patients.
All doctors team work is very excellent. International team is very helpful. All sisters are very active. Overall everything is very nice. Atleast I think this is the best hospital in the world.
– Nasima Noor Begum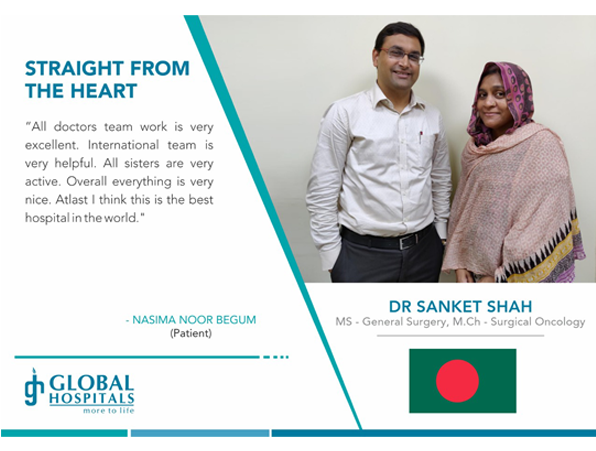 Abdus Samad
I dedicate my thanks to IMT Global for making my patient experience beautiful. I am 63 having an active sports background during my younger years and joined the armed forces later and lead an active lifestyle. After being diagnosed of knee pain my life turned topsy-turvy. IMT Global gave me hope and took care of my Joint Replacement Surgery breathing new life into me.

Farida
I would like to express my deepest gratitude for the excellent care offered by IMT Global in identifying the right hospital for my IVF treatment. Today, I am a mother of a beautiful girl baby. The facilities at the hospital were hi-tech and the doctors were compassionate.

Shahriar
I am the brother of Leukaemia Patient from Bangladesh and I put my entire trust in IMT Global and they have exceed all my expectations. My sister underwent bone marrow transplant and is on the way to recovery. I thank IMT for sourcing the right hospital for us.

Shawkat
Since the time I am associated with IMT Global, I have forgotten my ailment. They took care of my visa and passport and introduced me to my doctor, who transformed my life. After years of dialysis, today I am able to live my life normally due to the kidney transplant. Thanks for giving my life back.