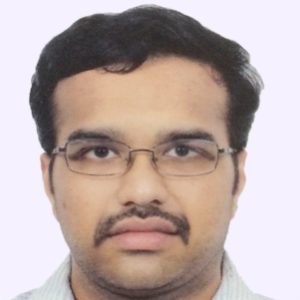 Hospital Location
Perumbakkam
Speciality
HPB & Liver Surgery
Dr Nikkhil Gupta
MBBS, Dip (Anaesthesia), MD (Anaesthesia)
Jr. Consultant - Liver, HPB Anesthesia & Liver Intensive Care,Liver Transplantation
Biography
Dr Nikhil Gupta is alumni of the Meenakshi Medical College and Research Institute, Kanchipuram. He holds a Diploma in Anaesthesiology from Sri Ramachandra Medical College and an MD in Anaesthesiology from Kasturba Medical College, Manipal. He has also cleared Part 1 of the European Diploma in Anaesthesia – EDIAC.
His areas of expertise include - Airway management, Cardiopulmonary resuscitation, Central line, Arterial line placement and Regional anaesthesia procedures including Ultrasound guided Nerve blocks. He has a keen interest in critical care medicine and pain medicine.
Professional Experience
June 2018 – till Date

Junior Consultant, Liver Transplant Unit, Apollo Hospitals, Chennai .

April 2018 – May 2018

Junior Consultant for Anaesthesia Apollo Hospitals, Chennai.

June 2016 – March 2018

Senior Registrar in General Anaesthesia, Apollo Hospitals, Chennai.
Publications
Shenoy A, Ray S, Gupta ND. Respiratory function under anaesthesia. Ind J Resp Care 2016; 5(1): 671-6.
Duggappa AK, Mathew S, Gupta DN, Muhamed S, Nanjangud P, Kordcal AR. Comparison of nasopharyngeal temperature measured at fossa of Rosenmuller and blindly inserted temperature probe with esophageal temperature: A cross-sectional study. Anesth Essays Res 2018; 12:506-11
Languages Known
Tamil, English, Telugu, Hindi