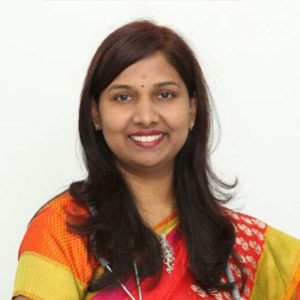 Hospital Location
Perumbakkam
Speciality
Gynecology,Obstetrics
Dr Padmapriya Vivek
MBBS, MS (OBG), DRM (Germany)
HOD – Department of Obsterics, Gynecology & Fertility
Biography
Dr Padmapriya Vivek is one of the leading experts in Obstetrics and Gynaecology in Chennai. She is a Senior Gynaecologist and Obstetrician, and has 15 years of extensive practice in these specialties. Dr Padmapriya has completed her MBBS and MS (Obstetrics & Gynaecology) in India and has acquired a Diploma in Reproductive Medicine from Germany. She is a renowned expert in the natural birthing, vaginal delivery after C-section and high-risk pregnancies. She is also proficient in the treatment of fertility related problems and is highly skilled in Laparoscopic surgeries.
A strong proponent of natural birthing, Dr Padmapriya is a specialist in painless normal delivery, vaginal delivery for women who had a C-section previously and high-risk pregnancies. Dr Padmapriya Vivek is a specialist in the field of high risk pregnancy, such as Vaginal Birth after C-section, Diabetes and Hypertension.
Dr Padmapriya is fluent in Tamil, English, Kannada, Telugu and Kannada.
Expertise In
High Risk Pregnancy

Painless Normal Delivery

Natural Birthing

Vaginal Birthing After Cesarean Section

Fertility Clinic – IUI, IVF, ICSI

Prenatal Counselling
Achievements
Personally involved in 10,000 child deliveries with a track record of 90% successful normal deliveries
Dr Padmapriya's dedication to her profession and her patients was evident when she worked 90 hours straight all alone, to help 17 babies being safely delivered, during the 2015 December, Chennai floods. She also worked round the clock during the 2016 Vardah cyclone, which devastated the city of Chennai.