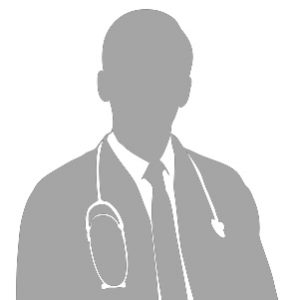 Hospital Location
Perumbakkam
Speciality
Plastic Surgery
Dr Selva Seetharaman S
M.B.B.S., M.S (General Surgery), M.Ch. (Plastic Surgery), M.R.C.S, Dip.N.B. (Plastic Surgery)
Senior Consultant & HOD
Biography
Dr Selva Seetharaman is a distinguished medical professional who currently heads the Institute of Plastic, Aesthetic and Cosmetic Surgery at Gleneagles Global Health City. He has built a career backed by a highly successful academic programme. Dr Selva Seetharaman has interest in the fields of Onco Reconstruction, Hand surgery, Trauma Reconstruction, Microsurgery and Breast Reconstruction
Professional Experience
Senior Consultant & HOD, Institute. of Plastic Surgery, Gleneagles Global Hospital, Chennai – 1.12.2016 to till date

Consultant- Institute of, craniofacial, Aesthetic&Plastic Surgery at SRM Institute of Medical sciences, Vadapalani, Chennai from 27.09.2012 to 30.11.2016.

AO workshop on "principles of craniomaxillofacial fixation" October 2016, Chennai.

Ethicon Travelling Fellow – Samsung Medical Centre &Asan Medical Centre, Seoul, Korea- 5.6.2017 to 23.6 2017

International APSI Visiting Fellow, Dept. of Plastic & Microvascular services, Chang-Gung Memorial Hospital. Taiwan. 3 weeks in May 2015

Workshop on "Vascular Access for Plastic Surgeons" at Pune, July 2015.

Fellowship in the Dept. of Plastic & Reconstructive Services, Tata Memorial Hospital from September 2010 to July 2012

Visiting Scholar in the Dept. of Plastic Surgery, Queen Victoria Hospital, East Grinstead, U.K. from 23rd March 2012 to 3rd April 2012

Brig. Kathipalia Fellow in Hand surgery from 6.8.2012 to 23.8.2012 under Prof. MukundThatte.

Ethicon Travelling Fellow at Ganga hospital, Coimbatore from 11.12.2012 to 20.12.2012 under Prof. S.RajaSabapathy.

Junior resident at the Institute of Research And Rehabilitation of Hand & Dept. of Plastic Surgery, Govt. Stanley hospital, Chennaifrom August-2007 to August 2010

Observer at Institute of Hand & Reconstructive Microsurgery, National University of Singapore, for 2 weeks in May 2010.

BASIC COURSE ON MICROSURGICAL TECHNIQUES conducted at the Ethicon Institute of surgical training and certified by the INDIAN SOCIETY FOR RECONTRUCTIVE MICROSURGERY in June-2009

Observer in the Burns Unit at Dept. of Plastic Surgery, Govt. Kilpauk Medical College for 2 weeks in April 2010

Registrar in the department of vascular surgery from 1st April'07 to 20th July 2007

Junior Resident, Dept. of General Surgery August 2004-March 2007 at G.R.H, Chennai.

Medical Officer in I.C.C.U March'04-June'04 at Vijaya Hospital, Chennai.

Internship-June'02 to June'03 at V.M.K.V Medical College, Salem.
Memberships
Tamilnadu Medical Council – 73012
Indian Medical Association – TN/21168/127/144/173012/2012-13/L
Life Member, Association of Plastic Surgeons of India (APSI) – FL236L2010
Life Member, Indian Society of Reconstructive Microsurgery (ISRM)
Founder Member, Indian Society of Reconstructive Transplant (ISRT) – LM 835
Achievements
Formed the Institute of Plastic, Reconstructive and Aesthetic surgery at Gleneagles Global Hospital, Chennai.
Helped in the setting up of the Institute of Craniofacial, Aesthetic & Plastic Surgery at SRM Institutes for Medical Science, Vadapalani.
Completed Post Graduate Diploma in Health & Hospital administration and has been a part of the organizing committee in various International and national conferences
Army endowment BEST PAPER AWARD for the best journal in IJPS for the year 2013 for the article "Cephalic vein: Saviour in the microsurgical reconstruction of breast and head and neck cancers"
Academic Achievements
First prize in Nutritional Quiz for Doctors at SIMS Hospital, Chennai, September 16
Awarded the International Travelling Fellowship for the year 2014 at APSICON 2014, Chandigarh..
Telediscussions with Smartphones- XVI National Seminar on Hospital/ HealthCare management, Medicolegal Systems & Clinical Research, Pune – May 2014 was selected as one of the best 5 paper
Army endowment BEST PAPER AWARD for the best article in IJPS for the year 2013 for the article "Cephalic vein: Saviour in the microsurgical reconstruction of breast and head and neck cancers".
Prof. Kamath Best poster prize "Algorithm for the management of external skin Defects in Composite Oromandibular defects" at APSICON 2012, Lucknow.
Awarded the Ethicon Travelling fellowship for the year 2012 at APSICON 2012, Lucknow.
Second prize for poster ""Breast Reconstruction in post-surgical breast cancer patients" – Breast cancer working group- KEM hospital March 2012.
Third prize for poster "Breast Reconstruction in post-surgical breast cancer patients"- 63rd Bombay medical congress, INHS Aswini Mumbai February 2012
Brig Kathpalia fellowship in Hand Surgery by APSI in 2011
Prof. Kamath Best poster prize "Post-Oncological Tongue Reconstruction" in APSICON 2011, Coimbatore
Awarded the SHRIMATHI PADMA NAGARAJAN & SHRI NAGARAJAN GOLD MEDAL for the MS (General surgery) for the year 2006-2007
Scored First Mark in Clinical Examinations in M.S (General Surgery) and Overall Second Mark in Kilpauk Medical college and Hospitals
Won the second prize in the academic quiz competition conducted at Sri Ramachandra Medical College & Research University in 2005
Scored first mark in Biochemistry (1997-98) with Distinction (80%)
Medalist in Orthopedics, in MBBS (2001-02)
Overall performance award from the Dept. of E.N.T. (2000-01)
College topper in Obstetrics and Gynecology (2001-02)
Publications
Chimeric superficial temporal artery based skin and superficial temporal fascia plus temporalis muscle flap – an alternative to free flap for suprastructureMaxillectomy.Dushyant Jaiswal, Prabha S. Yadav, Vinay K. Shankhdhar, Sakthipalan Selva S.R. Indian J of PlastSurg.Vol 44(3) Pg 501-4 , 2011
Cephalic vein: Saviour in the microsurgical reconstruction of breast and head and neck cancers Vinay K. Shankhdhar, Prabha S. Yadav, Jaiswal Dushyant, Sakthipalan Selva SeethaRaman, WingkarChinmay. Indian J PlastSurg 2012;45:485-93
Two in one: Double free flap from a single free fibula osteocutaneous unit Prabha S. Yadav, Vinay K. Shankhdhar, Jaiswal . Dushyant, Sakthipalan Selva SeethaRaman, GujjalanvarRajendra. Indian J PlastSurg 2012;45:459-65.
Anthropomorphic and perforator analysis of anterolateral thigh flap in Indian population. Sakthipalan Selva SeethaRaman, Prabha S. Yadav, Vinay K. Shankhdhar, Jaiswal Dushyant, Puranik Prashant.Indian J PlastSurg 2013;46:59-68
Reconstruction of a Marjolin's Ulcer defect in the back using pedicled fillet flap from a post burn deformed upper limb- case report Prabha S Yadav, Vinay K Shankhdhar, Jaiswal Dushyant, Sakthipalan S.R Selva, Nitin Sethi, Bheem S Nanda Indian Journal of Burns, Year 2011, Volume 19, Issue 1 [p. 68-69]
Anatomical variation of superficial radial nerve during free radial forearm flap harvest. Vinay K. Shankhdhar, Prabha S. Yadav, Jaiswal Dushyant, Selva S. R. SakthipalanLetter to Editor Indian Journal of Plastic Surgery January-April 2015 Vol 48 Issue 1